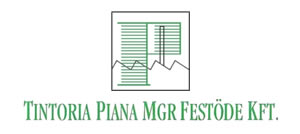 The company Tintoria Piana MGR Festöde KFT is the world leader in supplying dyed textile fibres. The company, born from an historic textile group, has been involved in the fibres dyeing activity since 2000.
The very update dyeing facilities as well as the control laboratories allow the company to serve the customers very quickly and to supply dyed fibres whose quality meets every requirements.

The whole daily output is 50 T/day of dyed fibres. The dyed fibres are properly finished to meet the requirements of the processing to which are destinated. Each lot (from min 0.8 T to max. 24 T) is perfectly homogeneus as it is processed in mixing boxes before packing in bales.
The dyed fibres are packed in bales wrapped with polypropylene/polyamide films: the weight of each bale is 200/300 Kgs.
Dyed every kind of staple fibres, natural and man made, for every kind of end use and biological fibres.