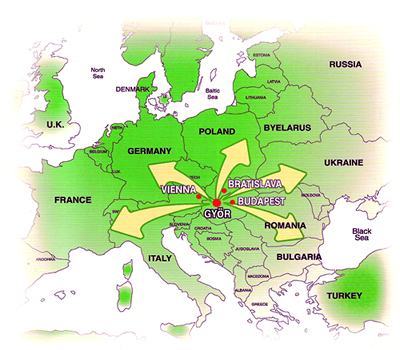 Tintoria Piana Mgr Festöde KFT
Tihanyi Á. u. 23. 9023 Győr-Hungary
tel. +36 96 517 123 - fax +36 96 517 122
pianamgr@t-online.hu
MOTORWAY
Vienna
Km 111
Bratislava
Km 81
Budapest
km 125
Milan
Km 925
AIRPORT
Vienna
Km 77
Bratislava
Km 89
Budapest
Km 144
Please use the following form to contact us. Complete the required fields so we can contact you as soon as possible, thank you for your support.
Tintoria Piana is Oeko-Tex certified.
---
The STANDARD 100 by OEKO-TEX® is a worldwide consistent, independent testing and certification system for raw, semi-finished, and finished textile products at all processing levels, as well as accessory materials used. Examples of articles that can be certified: raw and dyed/finished yarns, woven and knitted fabrics, accessories, such as buttons, zip fasteners, sewing threads or labels, ready-made articles of various types (garments of all types, domestic and household textiles, bed linen, terry products and much more).